Reviews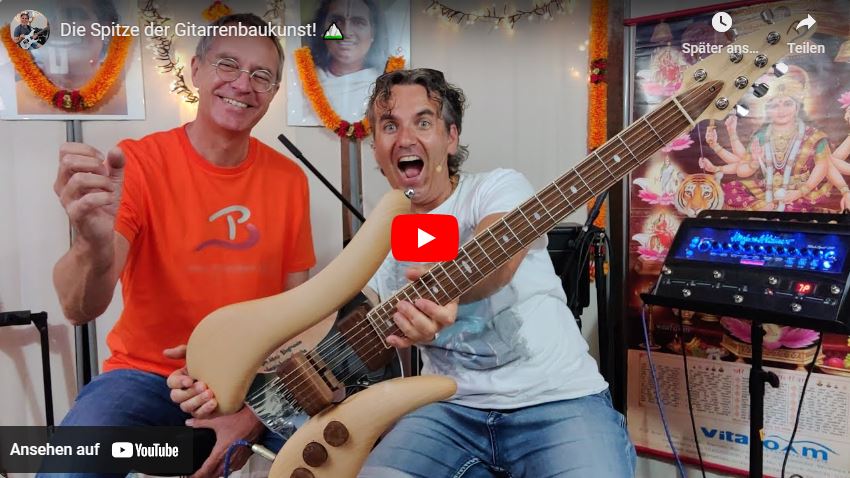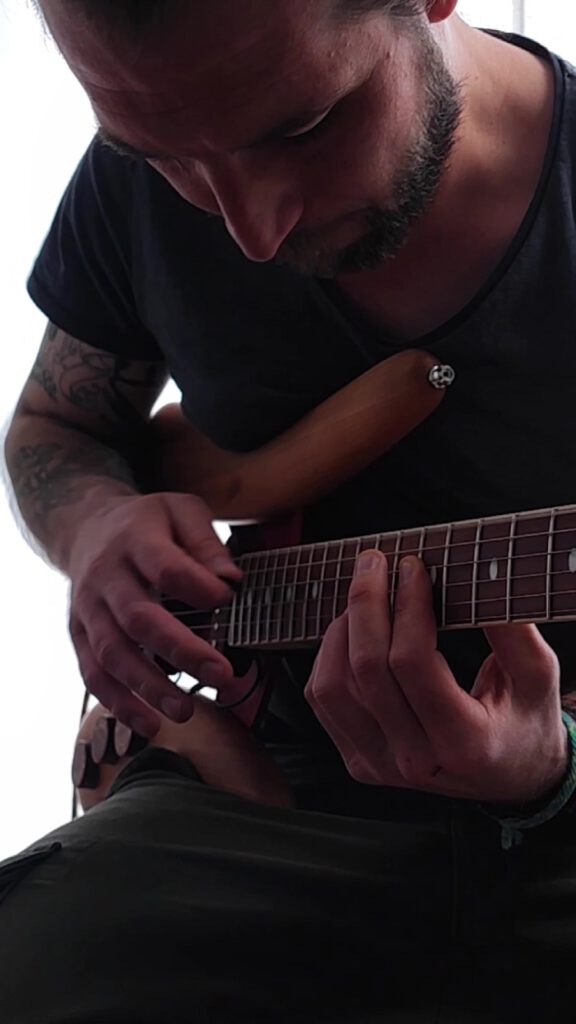 Through my intention to break new ground to expand the sound, ergonomics, feel and look of the guitar, the ORION was created – a work of art for the special taste.
The central aluminium middle part found its inspiration in the constellation of Orion. The ORION is a very special electric guitar in absolutely exclusive construction. Due to the continuous metal structure of aluminium and titanium truss rod, its fresh and warm sound is surprisingly different from conventional wooden constructions. Particularly noteworthy is a significantly longer sustain.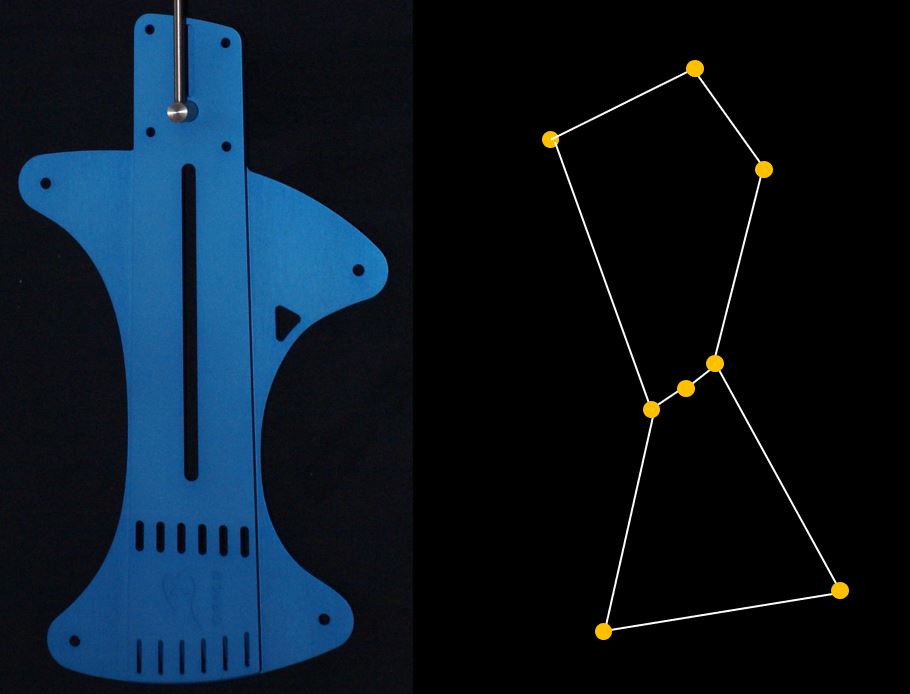 The two wooden side wings are ergonomically shaped in three dimensions, while the fingerboard houses twenty-two stainless steel frets pressed into the compound radius. The strings are guided absolutely straight over the nut.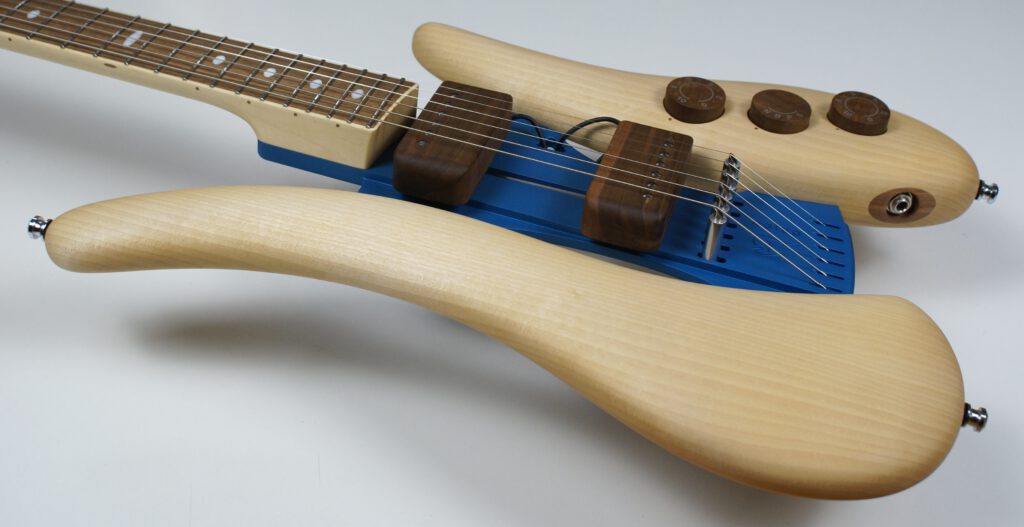 The truss rod made of ultra-light titanium is inserted into the neck from the back. The truss rod slot can remain open.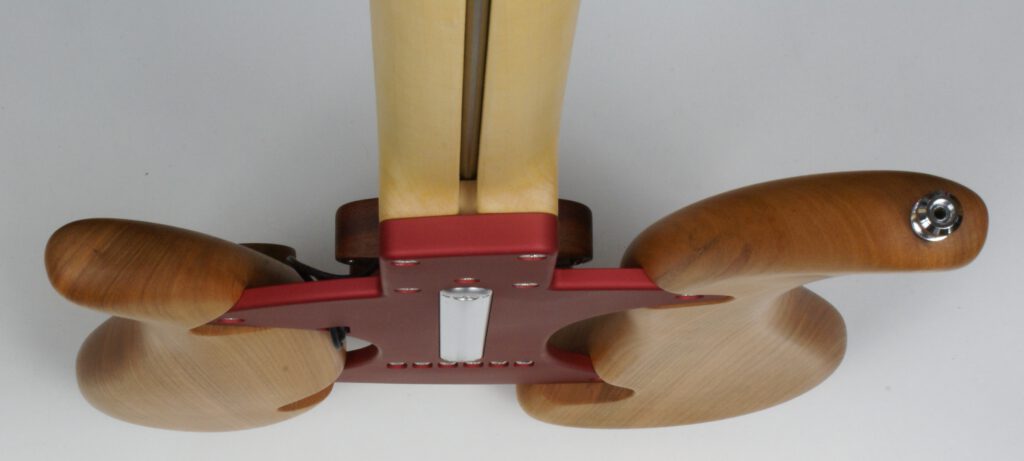 The specially developed bridge for the ORION, made of six individual aluminium pins and titanium riders, offers superior string separation.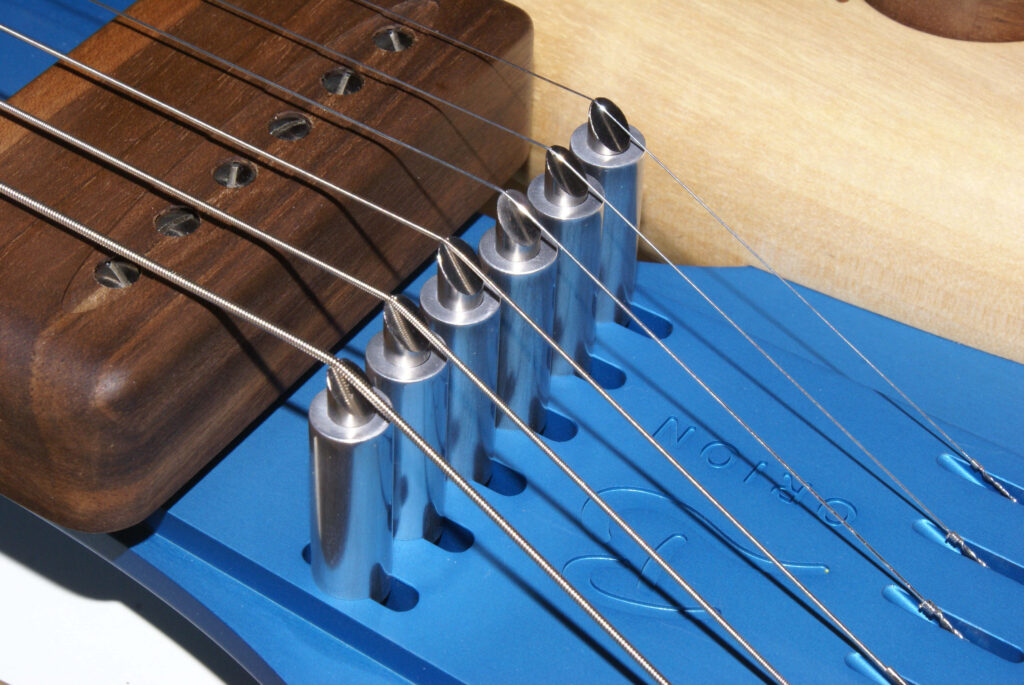 The pickups, precisely mounted on an aluminium rail and smoothly movable, cover a wide sound spectrum, whereby 2 single-coil pickups can be combined into a humbucker function. For this purpose, they can be switched in series or parallel in any position, which allows additional sound variations. I manufacture the pickup housings from matching wood. For the electrics, only the highest quality, proven components are used.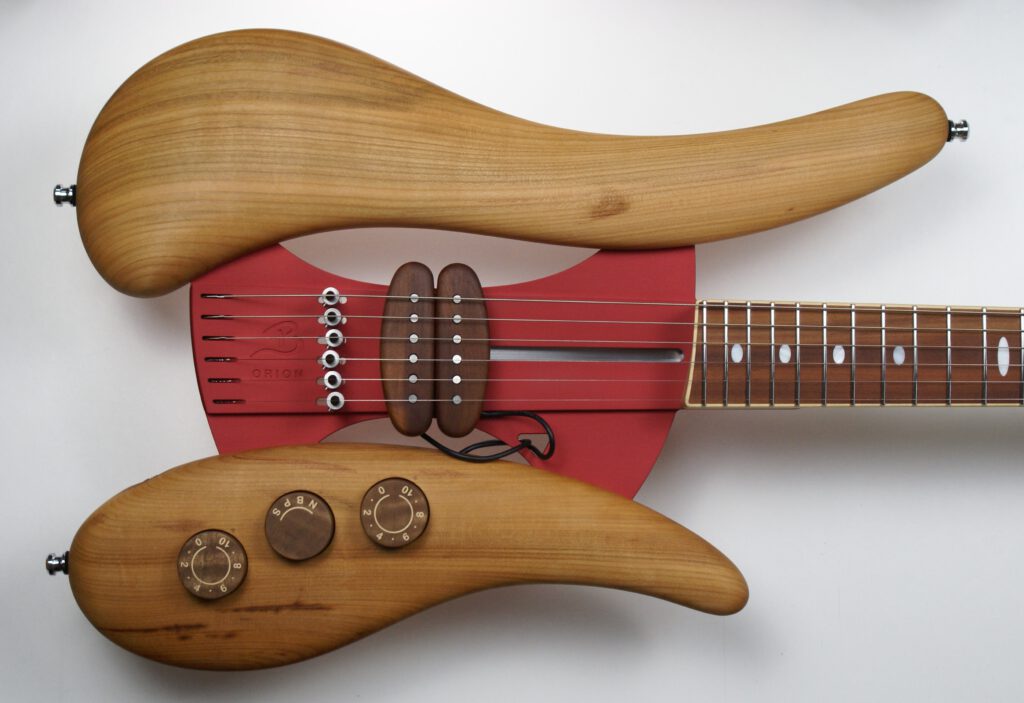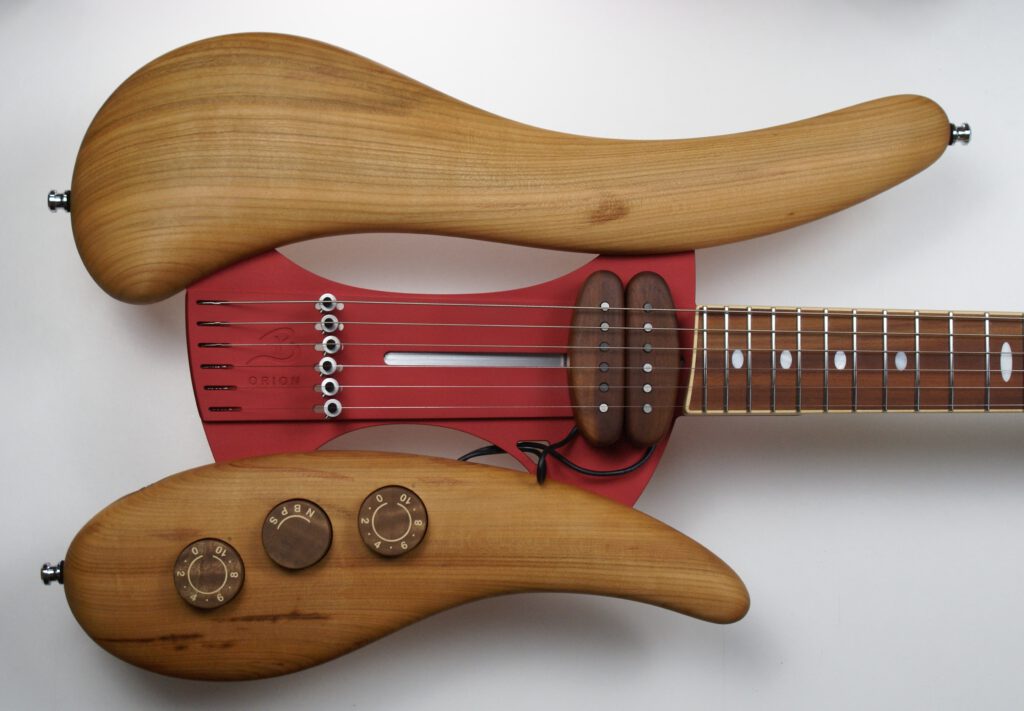 The fretboard and truss rod cover are made from one continuous piece of wood. The wood grain in the fingerboard continues seamlessly in the cover.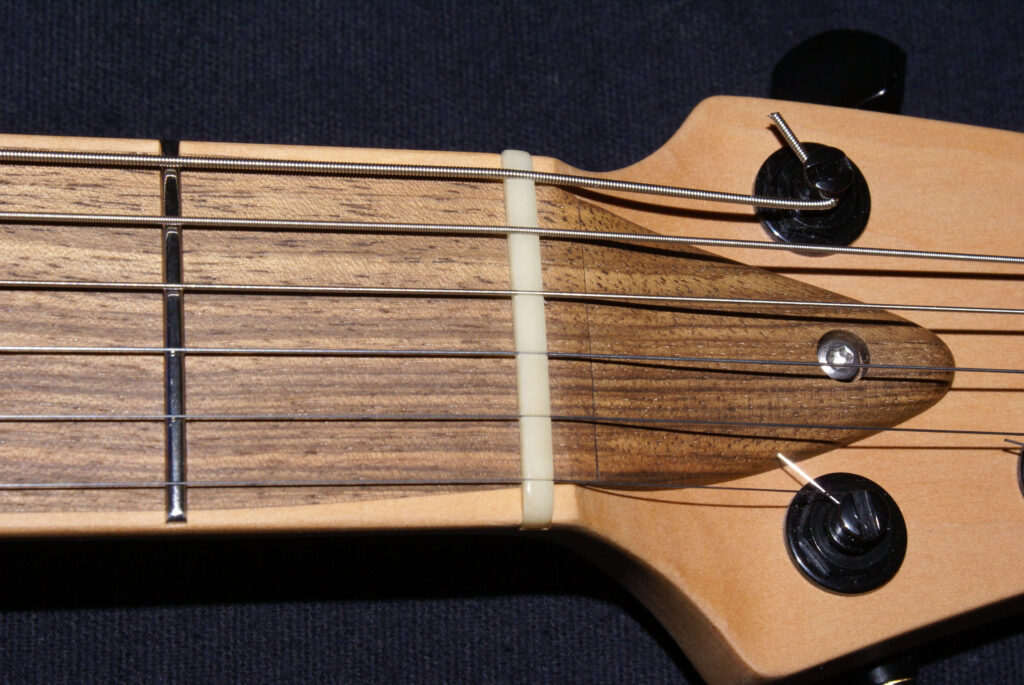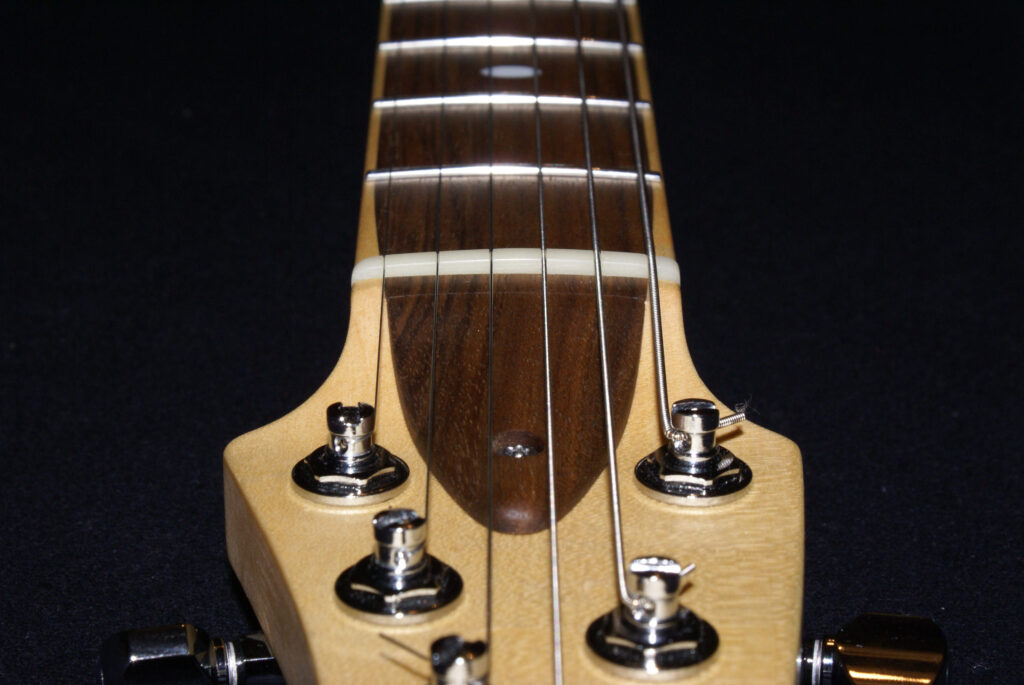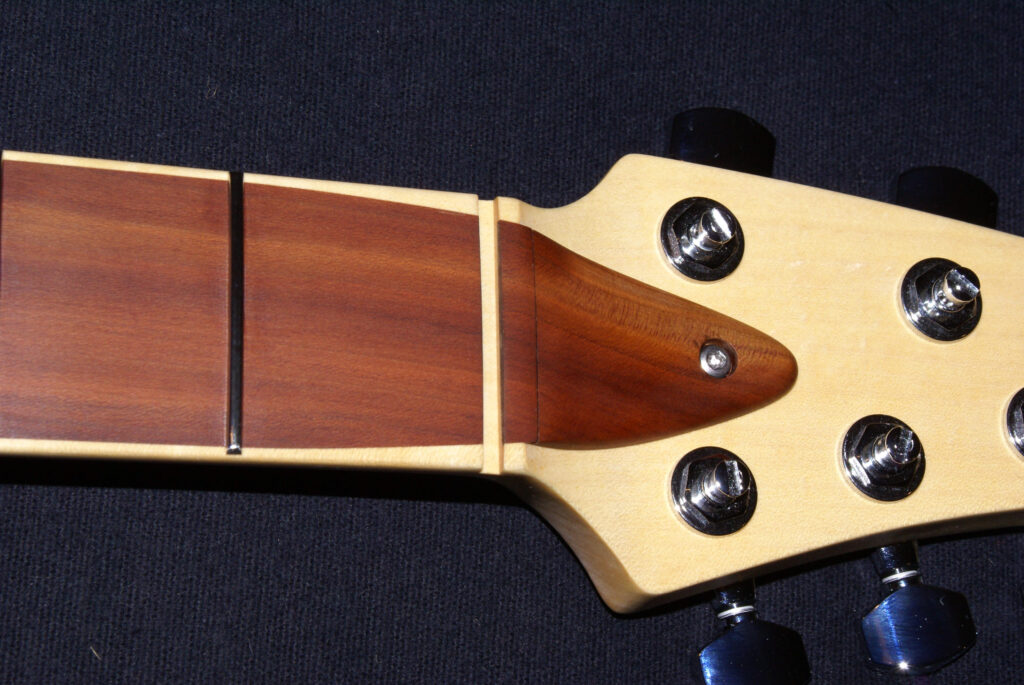 I build each ORION as an individual one-of-a-kind, offering options in wood selection, pickup placement, scale length and ornamentation, among other things.
It simply has to be a pleasure to take the ORION in your hand and not release it again. For their superior ergonomics and feel, all wood surfaces are sanded, oiled and finely polished in numerous passes.
The ORION is perfectly balanced both when playing on the strap and when playing seated.
Due to their construction, the ORION guitars are very light and weigh around 3 kg, depending on the choice of wood.