Summary
Born 1966 in Munich
1980: First repair of an electric guitar
Since 1982: Building of musical equipment (Amps, Cabinets, Synthi, etc.) and repair of guitars
1985-1990: Study of electrical engineering at the TU Munich
1993-1998: Study of business administration at the Fernuni Hagen
1990-2020: Development electrics/electronics and interior at BMW
Since 2008: Guitar design and building
Since 2018: Guitar building registered as independent business
Story
My enthusiasm for woodwork was born in my cradle. Ever since I could hold a knife, I've been whittling away at pieces of wood. In the beginning it was only arrows, willow pipes and small figures, but soon ships, airplanes and a garden bench for my parents were added. Later, when building a house, most of the woodwork was done by me and I also built some furniture myself. Some scars on the hands also document a few mishaps.
I bought my first electric guitar in 1980 at the age of 14 for 100 DM. It was a Strat copy from Isonez, on which the strings were buzzing and a pickup was defective. I was thrown in at the deep end with regard to repairs and had a lot of trouble getting the guitar playable. So it happened that in the meantime more than 100 guitars passed through my hands and were lovingly restored and repaired again. It is always fascinating how one can generate a small piece of jewelry again from an old, dirty, defective guitar.
Around 2008, when our house was finished, I had the idea to build something that could be used, instead of always carving objects that were standing around somewhere gathering dust. So it came to the first electric guitar in self-build. The result was so convincing for me and musician friends that I decided to pursue this path further.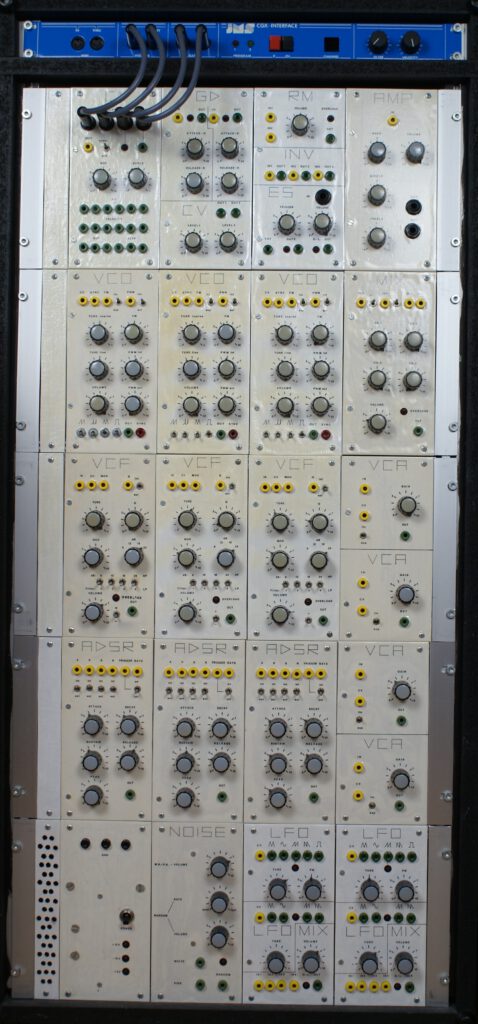 Since money was always tight in my youth, I built all my recording studio equipment myself (amps, cabinets, keyboard, modular synthesizer, mixing console, effects units, etc.). This also led me to my electrical engineering studies at the TU Munich. Then it was off to BMW, where I spent 30 years developing electrics/electronics and interiors for racing and production cars in various management positions.
Since 2020 I have now turned my hobby into my profession and build custom guitars full time to customer specifications. I enjoy the wide range of guitar building where I can be a luthier, craftsman, developer, designer, carver, metalworker, sculptor, carpenter, woodworker, turner and polisher.
With my wife Nella I like to collect impressions, inspirations and ideas from other cultures with open eyes, which then flow into my guitar projects.